This is very important. Please pay careful attention.
This is not my cat.
Neither of these are my cat.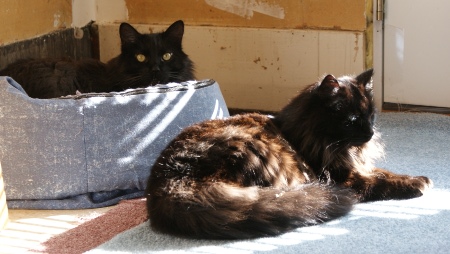 This is my cat, the one and only Ferocious Monster.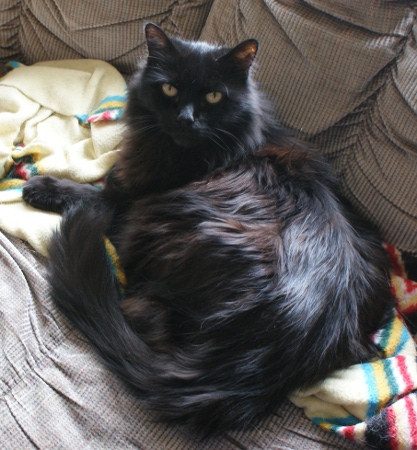 Are we clear now? The ones in Pittsburgh are not Morgan. The one in Toronto is not Morgan. The one in Chicago is not Morgan, nor are the ones in New Zealand or Seattle. Someone in their ancestry sure got around.
(More pics from last weekend, in case any Fiends missed them.)
Looking through photos from the last couple months for one of Morgan reminded me just how far behind I am on blogging. For instance, you haven't seen this.
Or this.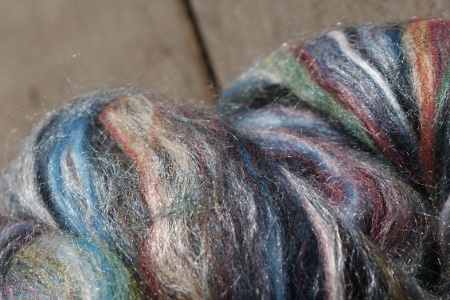 And I'm nearly done with it!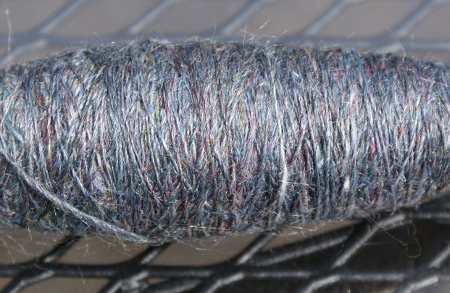 And there's so much more, but it will all have to wait. Probably for so long that it's irrelevant: who cares about fall colors in December?
I do want to remind you all that FFFFF is coming up very soon. There's still plenty of room for classes – please consider teaching. The list of what's available so far should be up today or tomorrow here, but let me tell you there isn't much.