Since I didn't get any pictures of myself at the demo, I made sure to get a few this past weekend.
I'm about to lose my veil!
I think this may be the best photo of Grendel I've ever taken.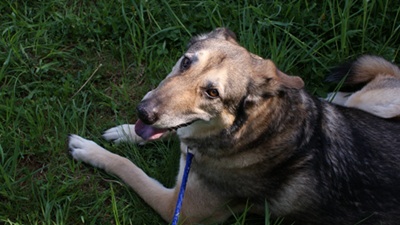 I didn't get it in time for last weekend's trip, as the car place decided they should do the annual state inspection and an oil change for me, and then didn't get it done on time. Hard to complain, really, as I got free service out of it. But I now have it: my new 5-year-old Forester! I adore my Prizm, and it's been better than I ever expected, but it's 19 years old, and small. The Forester will be so much better for camping.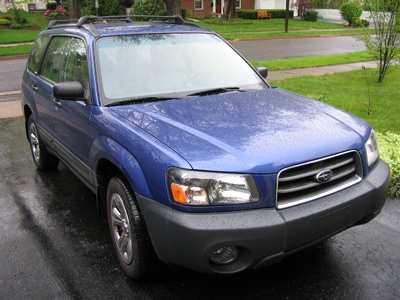 I had a couple of questions on the sprang sashes. I will be writing more about the process of setting up a smooth warp, along with other procedural things.