My mother sent the dog and cat a holiday package (the grandcritters!) and as always we opened it on Christmas morning.
Morgan got his toy first, while the dog was out in the yard: a stripy stuffed caterpillar that is the best thing ever.
The Ferocious Monster finally demonstrates the truth of his name for the camera!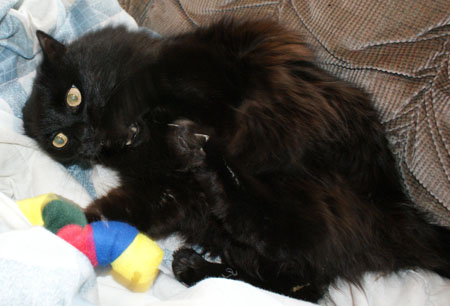 Morgan also demonstrated something else for the camera.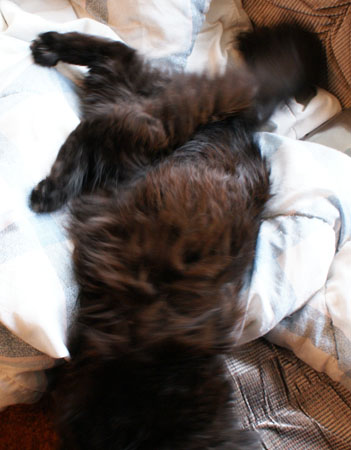 Of course he didn't fall off the couch. He's a cat, and cats don't do that.
Grendel got a toy too, of course. He's not making the present face, he's making the "pleasepleaseplease don't take my picture you're not going to use the nasty horrid flash are you" face. Really! We'll take the toy outside to play and get some better photos then.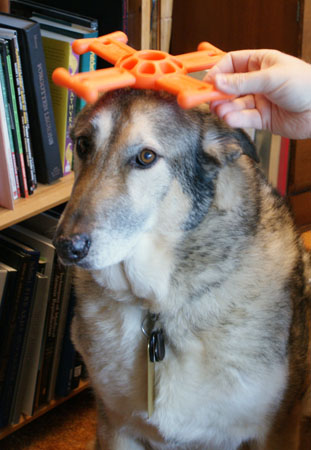 I hope you all are having as much fun as Morgan.