Here's a quick peek at some of the dyed wool.
Hopefully I'll get a chance to take better photos and get all caught up on the article I want to write about it. (Hah! All caught up, funny! I think maybe I might have been briefly on top of things about 5 years ago, but probably I'm misremembering.)
This is what the corner of my yard looks like:


The white clover is expanding, and you can clearly see the edges of the patch. Neat! Well, not if you are a golf course manager, I suppose, or one of those people who must have a perfect grass sward, but I'm neither of those. This is more my style.
Not string, but medieval and artsy.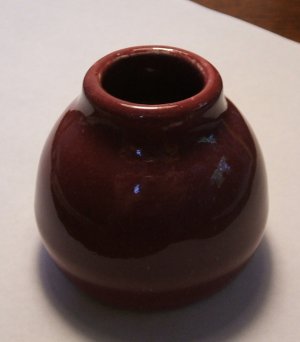 It's an inkpot, made just for me by Tamie. (Definitely time for more socks – what color do you want?)
And finally: Dreaming of flying.