The event was fabulous, thanks to many, many helpful volunteers. Nobody went hungry, and I saw some folks even taking seconds. I'll put recipes up soon, but not tonight.
Since I'm too tired to do much other than lay around on the couch with the dog and the cat, instead I'll catch up on some things I've been saving.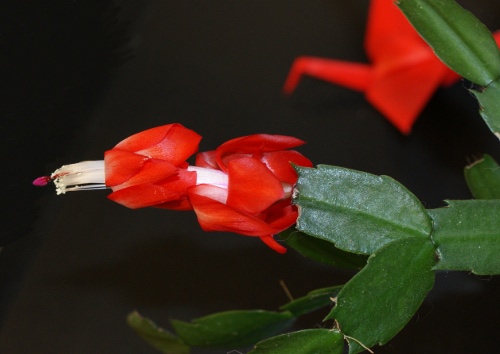 My own Christmas cactus started flowering while I was off cooking. I was afraid I'd miss it entirely, but it is still going.