[I mean the title literally – I took these photos yesterday, but didn't have time to post them, as work is suffering extreme chaos right now. So pretend it isn't sunny and warm (well, right around freezing, which is at least warmer), and instead, think of yesterday in central Pennsylvania.]
I miss my dye studio.
Despite the apparent fluffy whiteness, I actually left the house yesterday in the freezing rain. Even the winter-loving dog was unamused.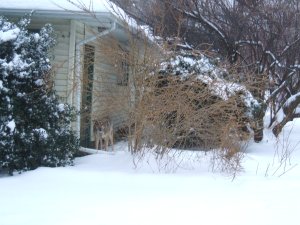 I only get a snow day if Penn State closes, and Penn State never closes, though everything else in the region was shut down. My down coat is a good insulator. By the time I got halfway to work, I was warm and toasty, but covered in a thin layer of ice.
As was everything else.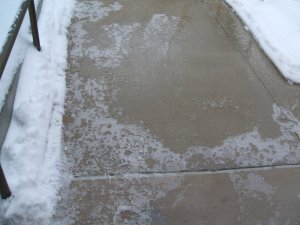 Fortunately I have these fabulous yaktrax.