Er, hi. Yes, I haven't posted in a while. First, I was frantically busy with the fiber arts symposium, and the houseguests, and all.
Then Laura and I spent a highly relaxing week drinking tea and burrowing through many interesting books on string. Not a highly blogworthy activity, no matter how much we both enjoyed it. Plus, I still haven't mastered the compulsive photography of every aspect of my life that seems to be a feature of many highly entertaining blogs.
Laura has been safely home for nearly a week (although not without some minor adventures), the house-guest induced laundry is done, and things are back to normal. And yet, no blog posts. It isn't for lack of ideas. I have several stringy articles started, and many photographs taken. But rather than finish them, I've been writing things that look like this: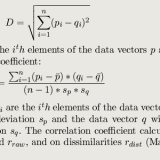 Honestly, I think it's a great deal of fun and a neat paper, but I won't be offended if you disagree.
The other paper at the top of the queue is more photogenic:
There are more papers following after that, hopefully in rapid succession (heh). Maybe after this big push, though, I'll be able to spend some more time on string. For now, though, I'll just have to be content with what I've got.