Marion!
But only by a day… one day earlier and Sara would have taken the prize.
from "invitations@ravelry.com"
to sarah.goslee@gmail.com
date Oct 17, 2007 11:56 AM
Thank you all for participating! Marion, I'll be in touch about your new sock yarn. (Hm… you might have to help me figure out international shipping.)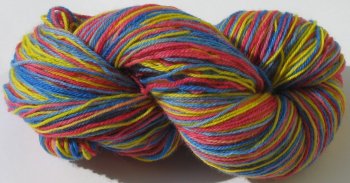 For anyone who's feeling left out, there's more available at http://www.stringpage.etsy.com.
I am at work, and just happened to check my email. Which means…
Must… not… click on… Ravelry invite!
AAAAARRRGH!
[Edit: Fat chance. But y'all knew that, didn't you? I'm Phiala on Ravelry.]