Writing the text and uploading the photos is not so useful without also posting them, it seems.
Today was filled with an all-day meeting, but the roomful of visiting and local scientists did manage to get outside for a while, to check out the local watershed from top…
… to bottom.
This is a nasty invasive – multiflora rose – but the bee didn't care where it came from and had collected huge quantities of pollen.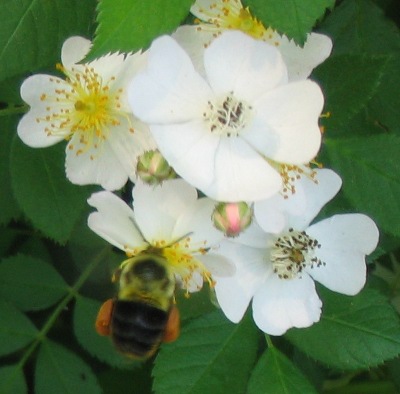 We saw many educational and occasionally lovely things before returning to the second half of the meeting.