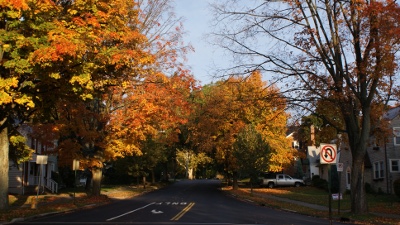 Friday morning (today).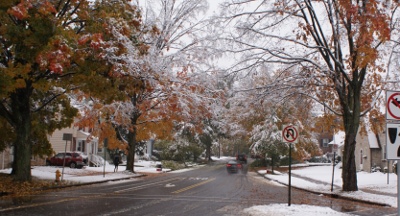 We got far too many inches of slushy wet snow. It started falling late-morning yesterday and continued through the night. Branches are down everywhere, and power was out in much of town. It went off at my house
Even the National Weather Service said, effectively, "We know the snow is beautiful, but don't go outside. It's extremely dangerous." Yikes.
And Nick just called me – I now have no power at home either.
This is the part that's going to hurt, though.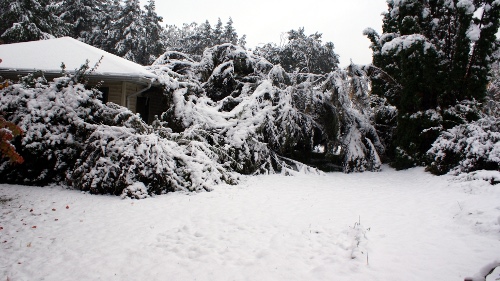 That poor snow-covered and bedraggled lump is my pampered and tended tropical tree, smuggled in from Sri Lanka and carefully tended by the woman who owned my house for the past few decades.
It looks more like this in the summer, and definitely shouldn't be folded over like that.
It still had all its leaves too, and just isn't equipped for this sort of thing. It loses branches every winter, and requires some careful pruning and much love. I hope it comes through this okay.