The wind chill was umpty below zero this morning. I don't own a hand-knit sweater (yet?), so had to made do with one that was given to me (and actually, was probably hand-knit by someone in South America). All the accessories, though – hand-knit wool. Socks, scarf, and I even got to wear the super-mittens!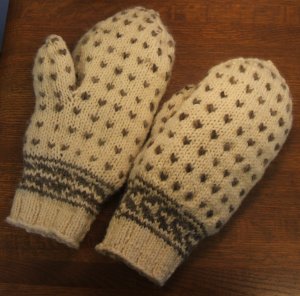 And this is what happens when I must attend meetings, but am not allowed to knit.
The local public library is now hosting a knit night every other Monday. This week I am actually in town and not otherwise scheduled, so I think I can actually go. Good thing I'm equipped with so much knitwear!