WordPress ate my post, it seems. So here, have some pictures instead.
I've been traveling enough that I bought amusing socks specifically for going through security.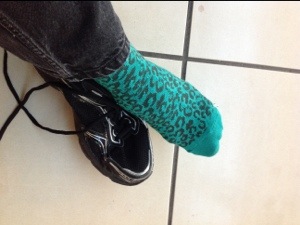 This trip: Oklahoma City, for a combination of professional conference and project planning meeting.
I stayed at the Colcord, Oklahoma City's oldest skyscraper. The building's twelve stories were quite the thing when it went up in 1908, but it's now dwarfed by the glass Devon building next door.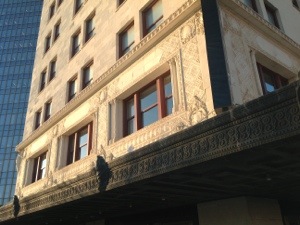 The second part of the meeting took place at Fort Reno, former cavalry remount station and current grazing research site.