I recently acquired a new scanner and embarked on digitizing the box of photos from the archaic days of film cameras.
By coincidence the baby Grendel photos were at the top of the stack, and what better entertainment for a Friday afternoon?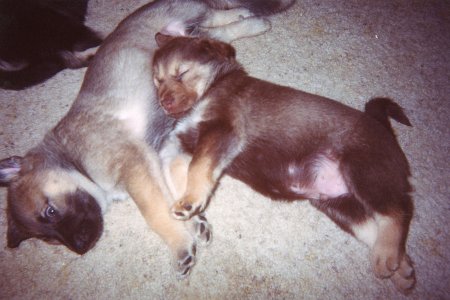 My pooch is the one on the left, with his eyes open (puppy blue!).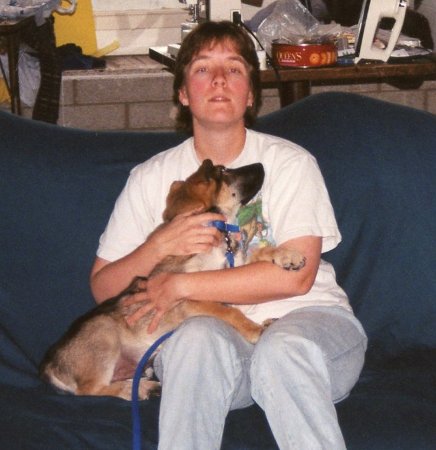 We got him from friends in January 2000, while we were living in New Mexico.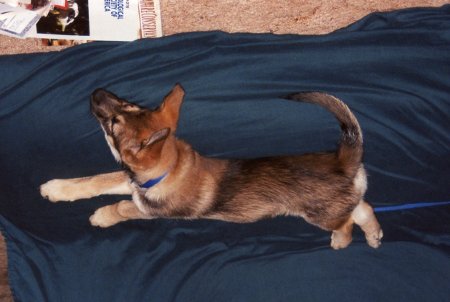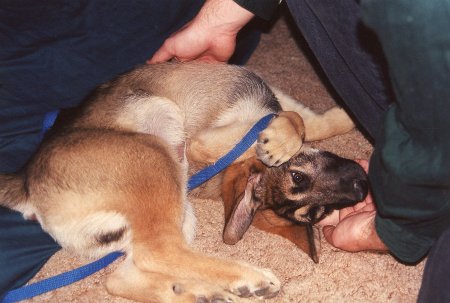 He used to be incredibly wubbly, as if he were held together only by rubber bands and floppy skin. This photo was taken after we'd ascertained that he hadn't injured himself by rolling off the futon in his sleep. Nope, and apparently that is a comfortable pose if you are a wubbly little puppy.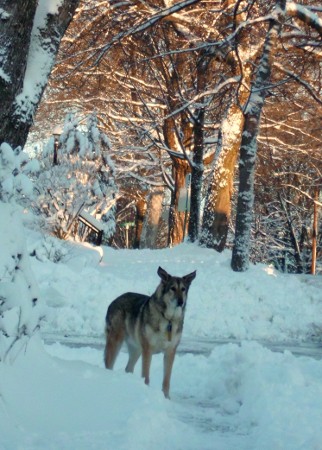 He solidified as he grew, and can now do a rather nice "noble dog" imitation. Not for very long though!
And if you think those are cute puppy photos, just wait until I find Morgan's baby pictures…