Or not. It was into the 40s today, but we're supposed to get more snow this week. Also sleet, slush, and rain. Where'd I put my galoshes?
The tree is looking a bit better, but it's lost at least one of the trunks.
I'm seeing a few other signs of spring, though, and hearing them in the mornings.
They were sitting in a low branch looking remarkably cute as I walked home last night, though of course when I whipped out the camera they climbed higher in the tree.
I've been doing a bit of knitting. Not the socks in progress, or the sweater in progress, or the lace scarf in progress, but something mindless.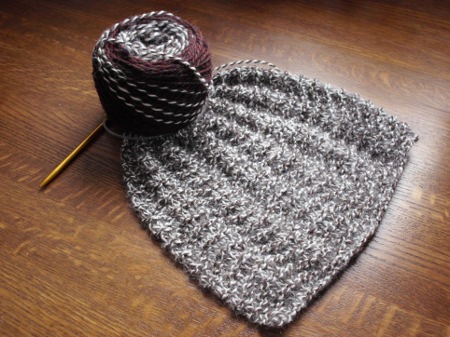 This scarf has just enough interest to keep it from being too dull to work on, not so much I have to invest any brain power.