At long last: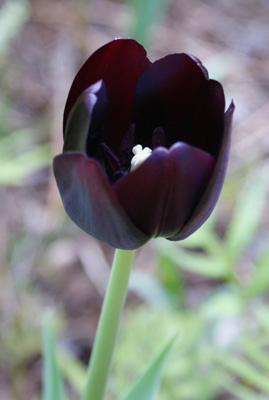 That photo shows the most accurate color, but this isn't bad.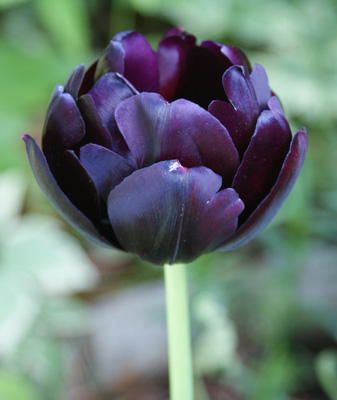 And I do like the lighting in this third shot.
The black tulips are lovely but hard to photograph well. For images, the white tulips stole the show.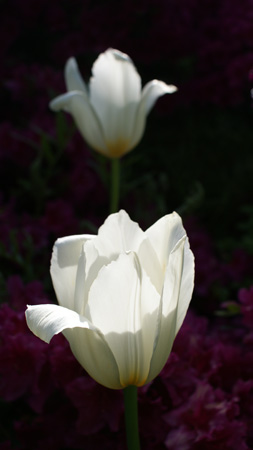 I didn't do a whole lot this weekend. The cold I'd been fighting off all week kicked in on Saturday afternoon. It could be worse – that was after I met last week's deadlines, and after we went mushroom hunting Saturday morning.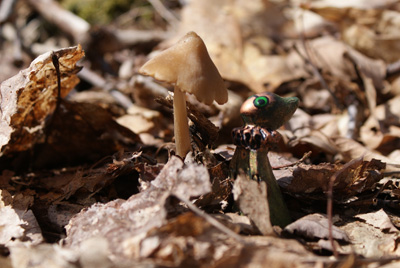 No morels, but everyone had fun.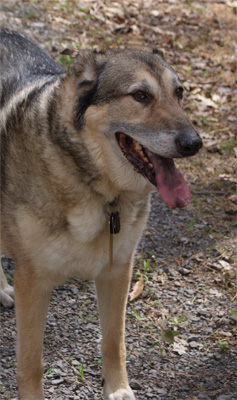 Even Morgan, who got the house to himself for a while.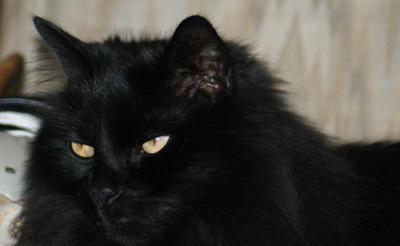 Like the black tulip, the black cat is difficult to photograph well. It's rare I get a photo of him that turns out well.