Everyone wants to see the black tulips, but they refuse to open.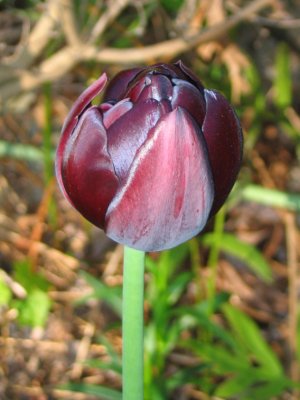 Soon, I hope, but the sub-freezing nights have kept them from developing. It's supposed to warm up considerably over the next few days. I'll keep you posted.
The black tulips are a mix of Queen of Night (single) and Black Hero (double). They're mixed with Ice Princess for contrast. Aren't the names great – Queen, Princess and Hero.
Other tulips are doing just fine, and the azaleas are determined to compensate for any other floral inadequacies all by themselves.