No groceries, no recycling. I did this instead.
Doesn't that look like more fun? Remember when I said I had a new beginner class worked out – that's it. Really.
I planted the world's smallest pea patch, and it still looks like I buried a corpse in my front yard. No sprouts yet, but it's supposed to rain for a couple of days so they should be very happy.
I admired the tulip sprouts. Frequently.
Except when the other flowers were distracting me.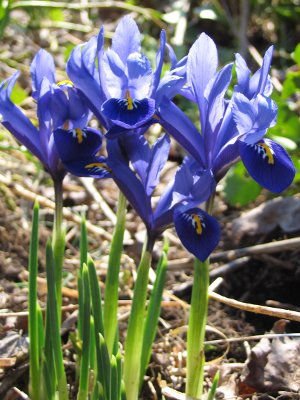 You can see how that might happen, I'm sure.
I even got the hot cross buns made, though they didn't make it into the oven until this morning.
All in all, not too bad.