Oh, look at this!
There are alternating wide and narrow stripes of white, and a really neat variegated purple color.
I really, really like this, can you tell? It will look very different when skeined, and I'm looking forward to that too. And when knitted?
The garden is once again full of color.
The lilies are gorgeous,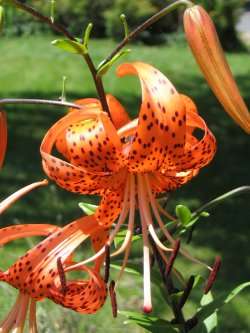 and there are some summer roses.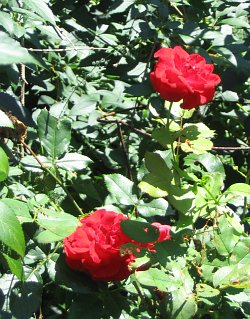 I don't have any summer annuals. My sister-in-law gave me seeds, but I'm saving them for next year.
But this is the best:
The story is that this tree was smuggled back from Sri Lanka by the woman who owned the house. It has small pink flowers beloved of bees, and feathery leaves. It isn't fond of Pennsylvania winters, but manages to hang on each year. It's in a sheltered spot next to the house, but there are always many dead branches to trim each spring.
I would love to know what it is – does anyone recognize this tree?