This morning when I left for work it was 25F colder than yesterday morning, and instead of torrential downpours it looked like this. (The title of this post should be said in horror-movie tones, not rock-star tones, if you were wondering.)
January has returned, and just in time for February.
This time of year always makes me hungry for color (and don't the seed catalog companies know it!), so I'll share with you some new photos. I did wool samples with the Lanaset dyes, and they came out very nicely.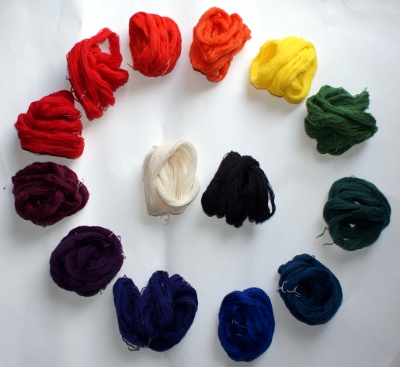 The wool might even be more vivid than the silk, though not as lustrous (same percentage of dye by weight for each).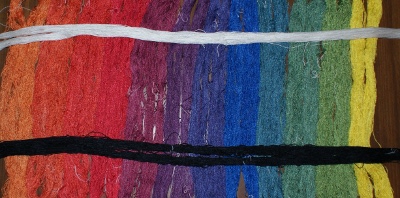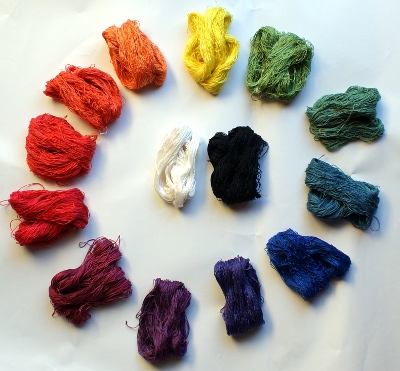 I feel better just looking at them, don't you?
The wool is a thin worsted (20/2), and tablet-weaves very nicely.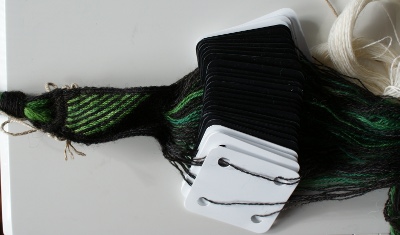 I just need to decide what pattern I want to weave: I keep changing my mind. I wanted to experiment with space-dyed warps, so the black is solid and the green is variegated. I originally had something with trees in 3/1 twill in mind, and will probably eventually go back to that plan.