The weather has been just gorgeous here, sunny and close to 70 for the past couple of days. I spent yesterday afternoon outside, and finally got my new tulips planted.
I visited a flower market in Amsterdam, and was astounded by the variety and abundance. Truly, I was astounded by the plants everywhere, from parks to urban windowboxes. But oh, the tulips!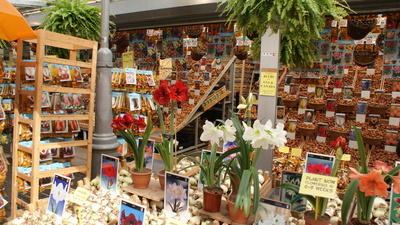 I wandered through, looking at the photos. "I want that one, and that one, and ooooh pretty!" But I was positive that it would be highly embarrassing if not worse for a USDA employee to be caught smuggling tulip bulbs through customs, so I brought back nothing but notes.
Breck's is happy to import Dutch tulip bulbs for me – all I have to do is pay for them, with no complicated paperwork or customs inspections for me to think about. I bought them on the October day that we got 7 inches of snow, so I might have gotten a little carried away: "Think of spring! Think of spring! Don't think about snow in October!"
So, come spring, my front flowerbed will look like this:
And the side bed will feature an assortment of these: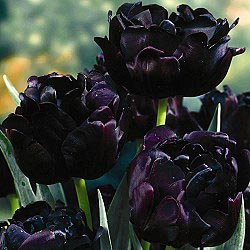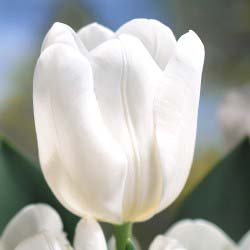 Nick's mother's mailbox will be surrounded with brightly-colored blooms, and my mother's house will have some new spring flowers. My brother Nate and his wife Laura bought a new house this summer with a lot of land, so they certainly needed Dutch tulip bulbs of their own.
I will report back with real photographs in the spring.