I'm leaving for Amsterdam oh-so-early tomorrow morning. I've got my passport, plane tix and credit card – what more could a girl want? I've been trying to get a head start on the jet lag problem by getting up earlier and earlier. This hasn't worked so well, since other obligations have prevented me from going to bed earlier and earlier. It was a nice idea, though.
I don't know what kind of internet access I'll have, so you may not hear from me until I get back to Pennsylvania. To tide you over, a photo-essay on introducing new poppets into my life.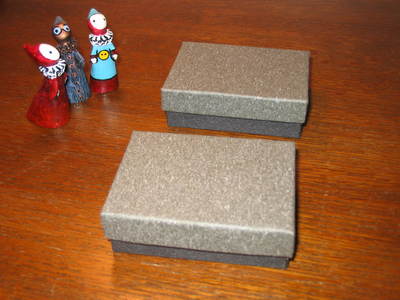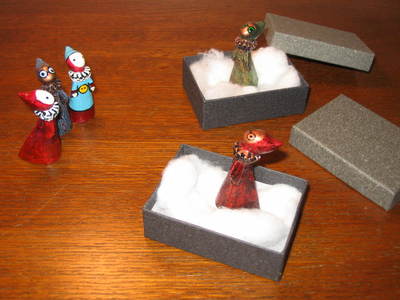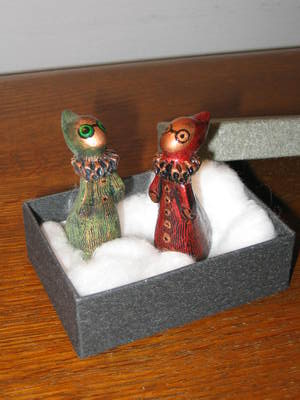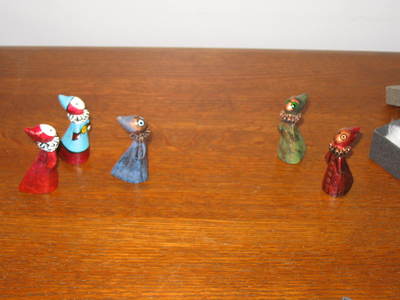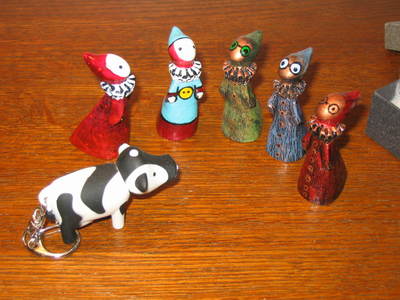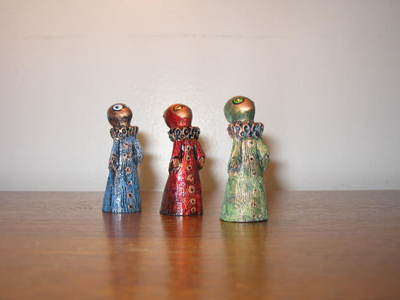 Didn't take them long, did it?
Prize (Dutch chocolate perhaps) for the best accompanying narrative. Leave your interpretation in the comments.