Short on words, energy, brains… but I do have photos taken after work on this beautiful spring day.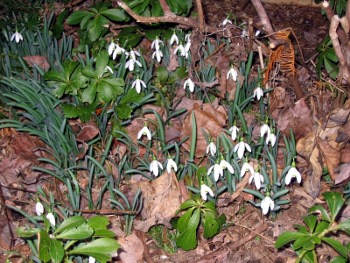 The crocuses are almost there.
I could swear the tulips weren't up when I left for work this morning.
Even the lilac is getting in on the action.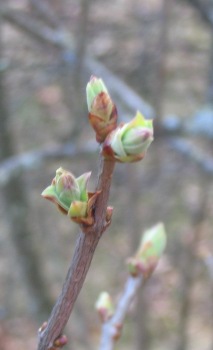 I had help checking out all the corners of the yard.
Morgan isn't allowed farther than the courtyard, but he's okay with that.
It was getting too dark for photography, and I wouldn't post such a blurry photo, except for one thing – he's got his tongue stuck out!