I have this foolish idea that my office/studio at home should be somewhere that I could actually, well, work, not just store piles of stuff. That's crazy talk, I know, but I keep trying. Most recently, I cleaned the desk.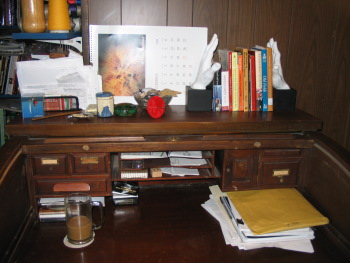 I put away or otherwise disposed of all the clutter that had accumulated, leaving only things that are useful, or attractive, or both.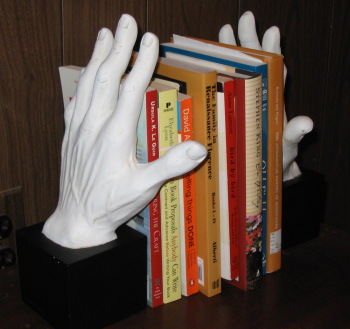 Like my new bookends?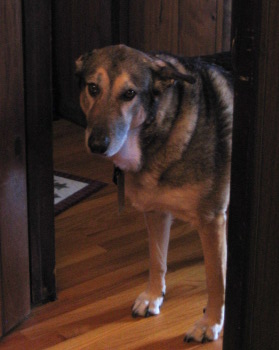 I had proper supervision, of course.
No guarantee this will help with my productivity, but it can't hurt, and it removes the mental burden of piles of clutter.