I am here for a conference:
That's the Frank Lloyd Wright-designed Monona Terrace conference center in Madison, WI, one of my favorite cities to visit. I'm staying in the Hotel Ruby Marie, just down the street. I wanted something less expensive and less bland that the conference Hilton. The risk of exploring like this is that you could end up staying at a complete dump with a good web page.
Or not.
That door is to the bathroom, which happens to contain a Jacuzzi tub (unexpected bonus!), and I even have a lake view. This morning I had the best breakfast I've ever eaten in a bar.
No, not actually the only breakfast I've eaten in a bar.
However, I'm in Madison for this conference. All of the figures for my talk are in Pennsylvania. So I'm afraid you'll all have to wait for tales of my recent adventures in handspinning until after I recreate them. I have until Wednesday, plenty of time. Right?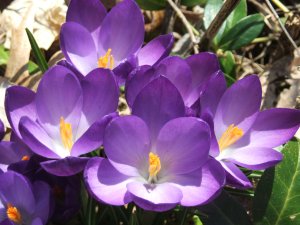 This was taken at home about a week ago, not in Madison, though I do have more Madison pictures for later.